Big reveal week on the Block
Big week this week. It's stairs, laundry and powder room time. But I must say I was left feeling very disappointed.
Michael and Carlene
This was a room the judges were very impressed with and I just can't see why. Sure it was a very nice room but to me there are just too many different materials trying to compete with each other. I felt like if I faced the powder room I was in a different room to the laundry because of the contrasting styles. The stairs were very nice with the bars running from ceiling to floor. The plants underneath made me feel a little 90's though.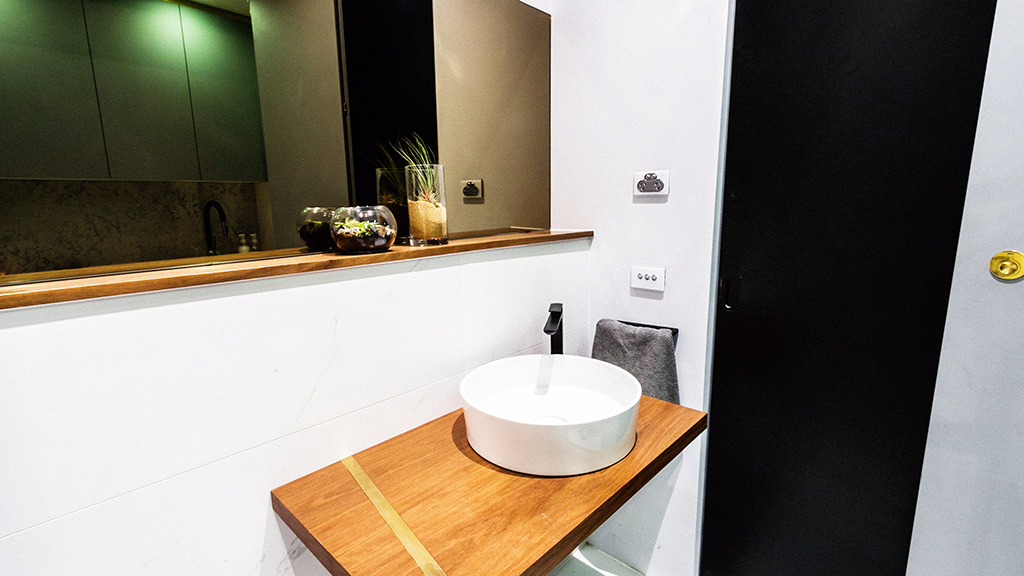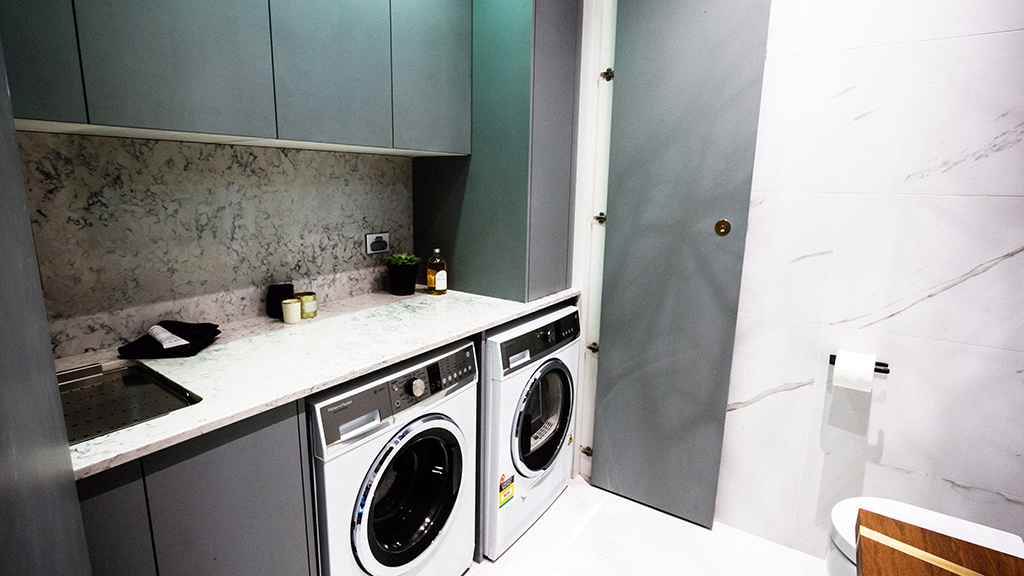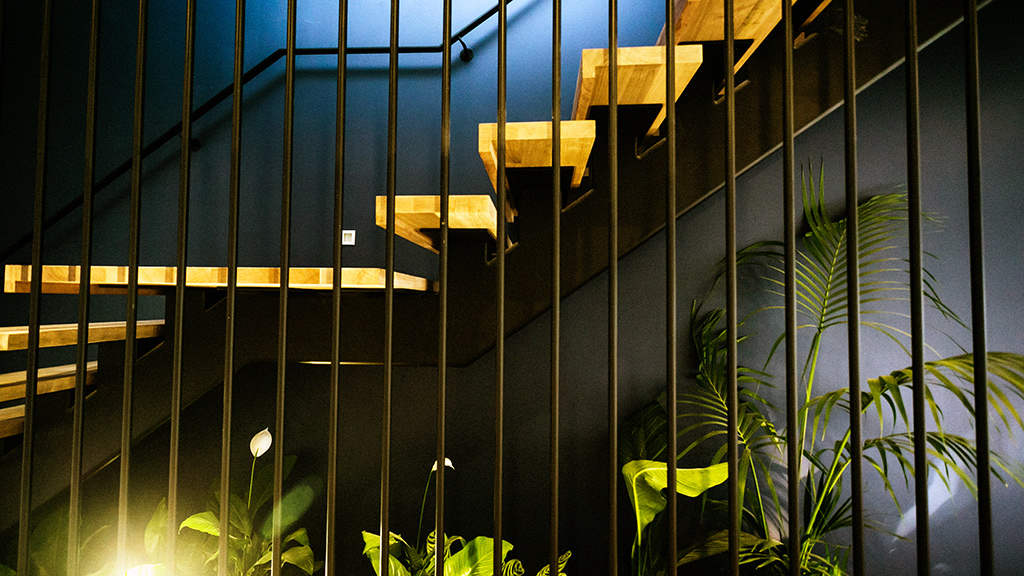 Chris and Jenna
What on earth were you guys thinking this week?!?! The vanity felt like a set of filing cabinets. The fruit bowl holding the hand towels was horrendous. The disco sparkle bench top in the laundry was so dated and don't get me started on that hideous ironing board stuck on the wall. Having said that, I was mildly impressed with their stairs and didn't think the metal work was too chunky…they are going with the industrial style after all.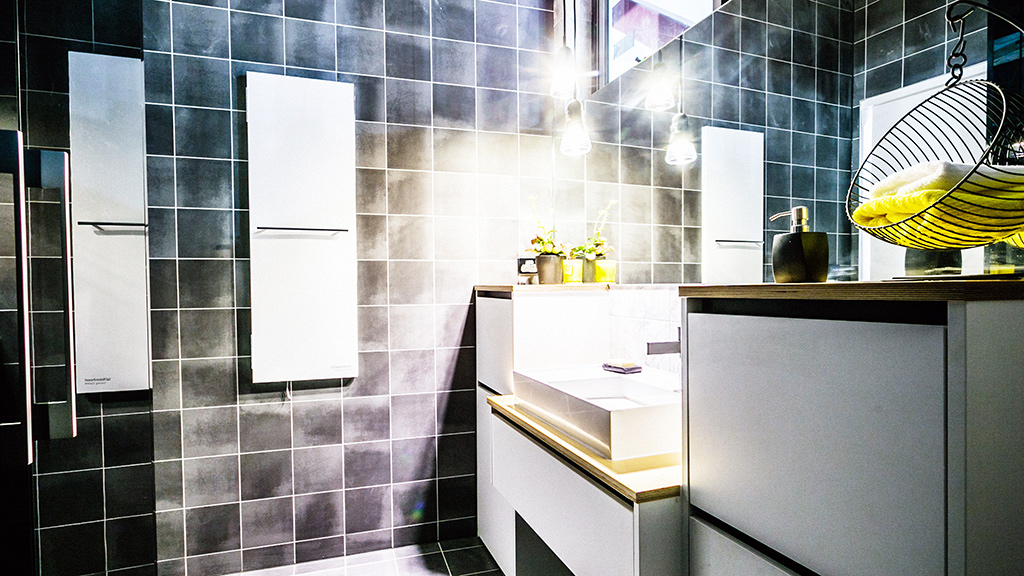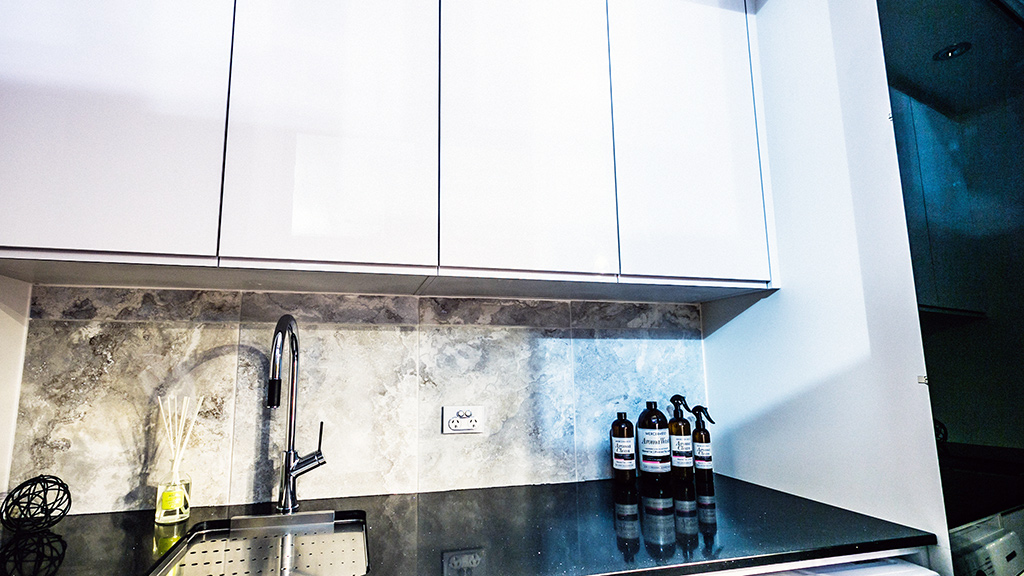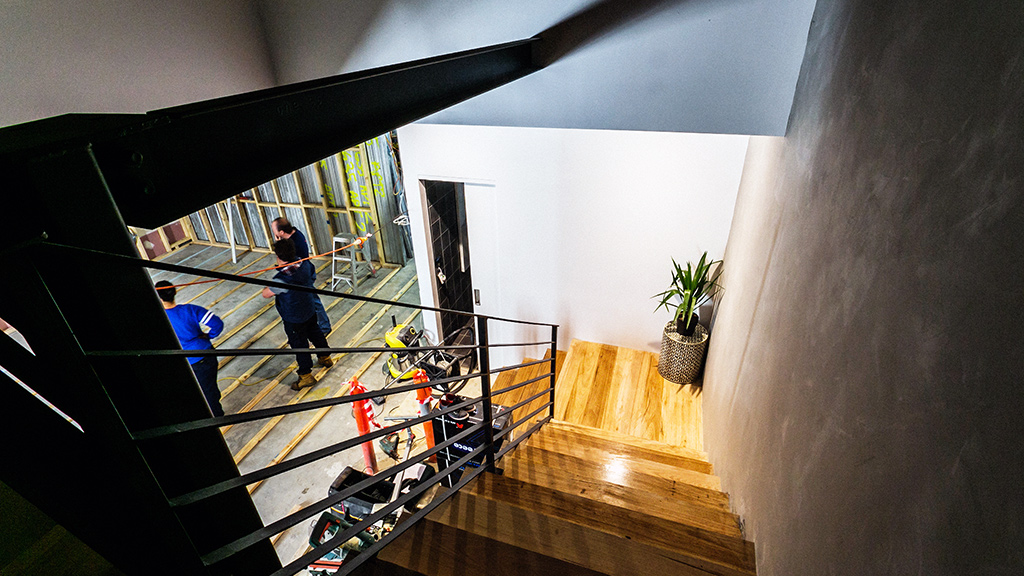 Max and Karstan
Last week's winners got a mild reception from the judges this week with the term "too clinical" being thrown around. But I actually like what they have done. Yes it is simple and not wowing but I think it definitely works. The only element I wasn't so keen on was the wine racks under the stairs. Perhaps just some hidden storage under there would have been better.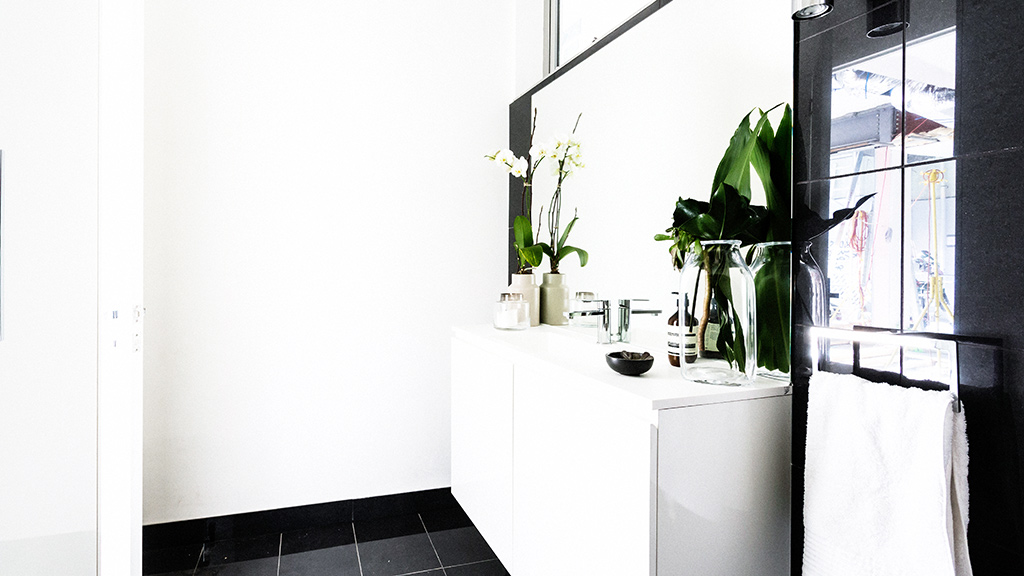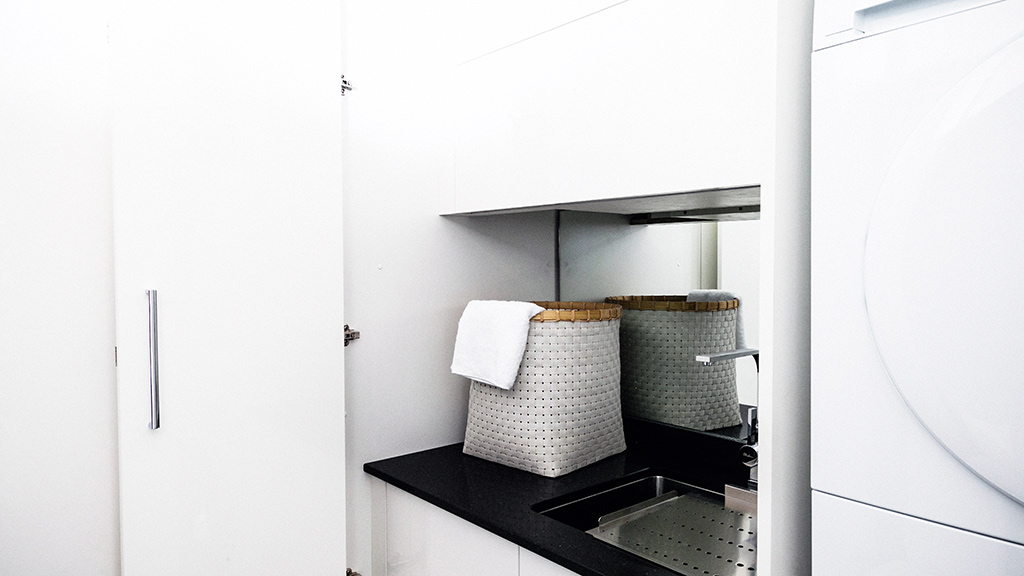 xx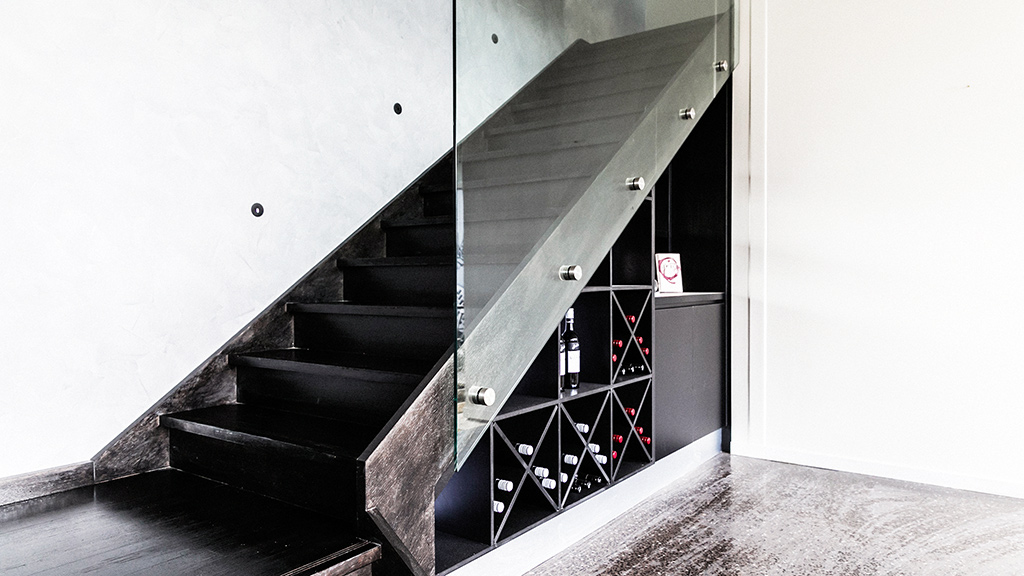 Dee and Darren
My heart breaks for this couple this week…actually my heart breaks for me because they didn't get to complete their room and I am left hanging to see what amazing rooms they are going to deliver. Although we can see the bones of it…and oh what lovely bones they are…I know I am just going to hyperventilate when I see that stair case finished! I am sooo loving the colour palette of their apartment.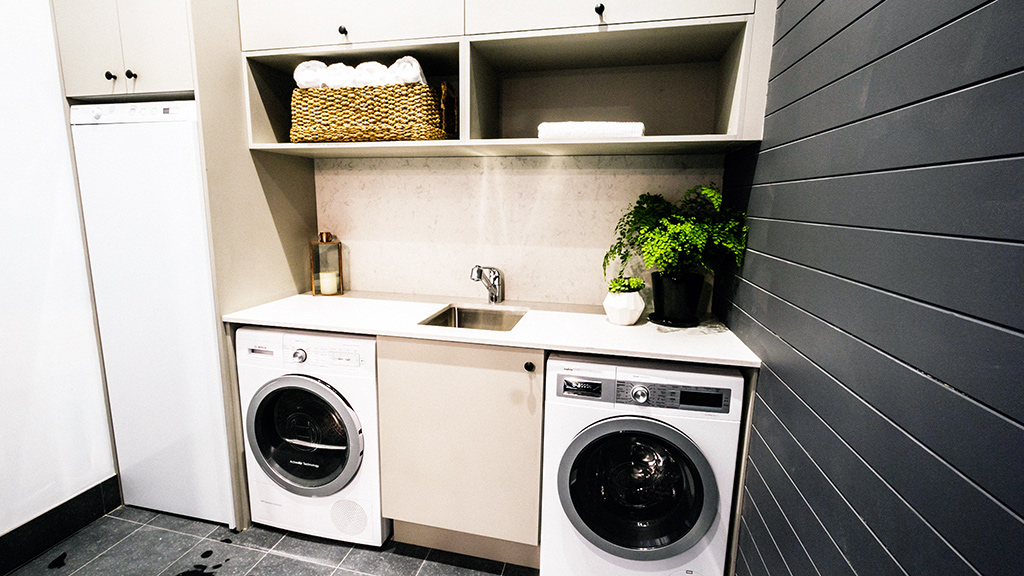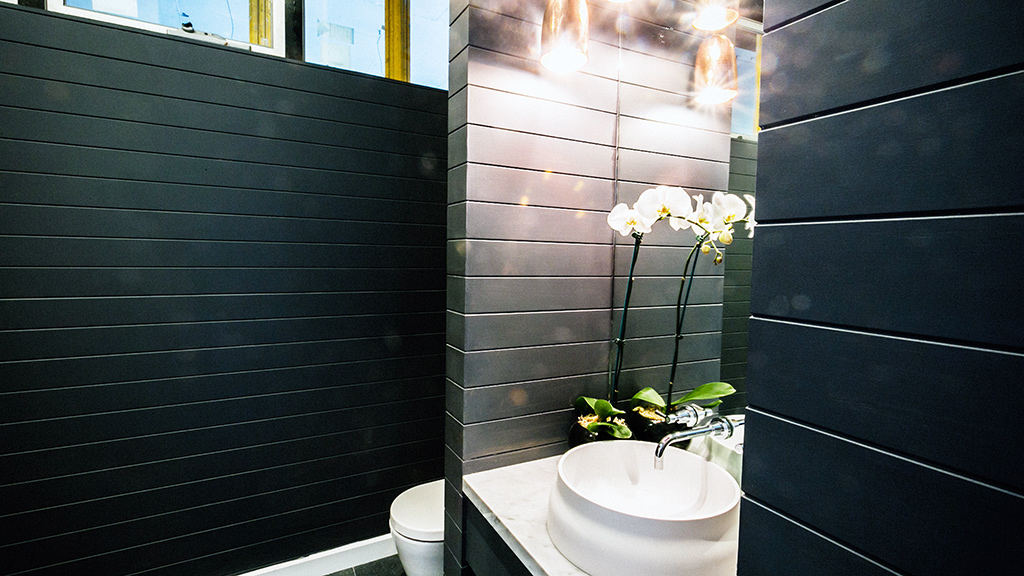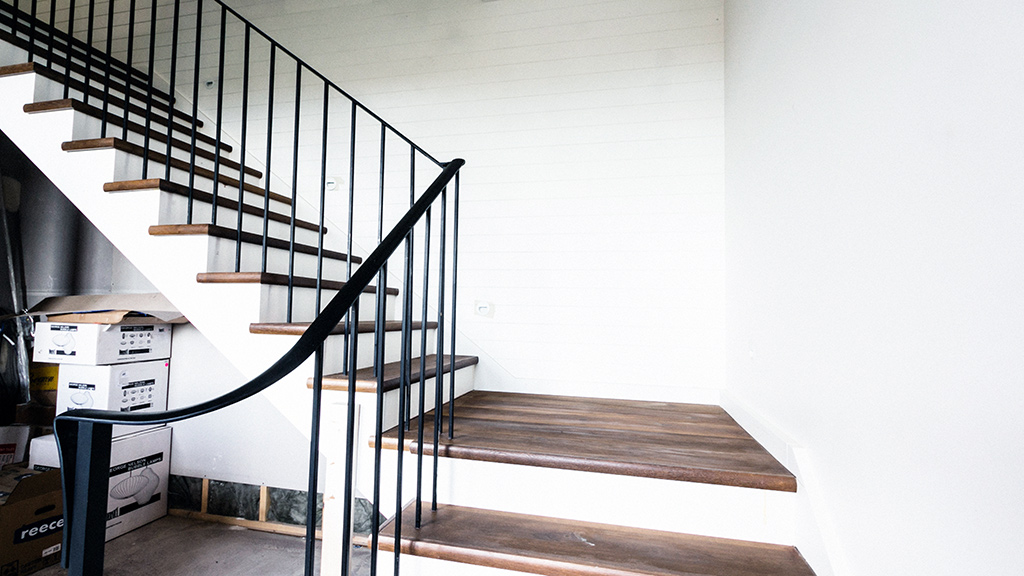 Simon and Shannon
What have you done with the old Simon and Shannon?!? I actually really like what they delivered this week. Very simple and stylish with elements of wow.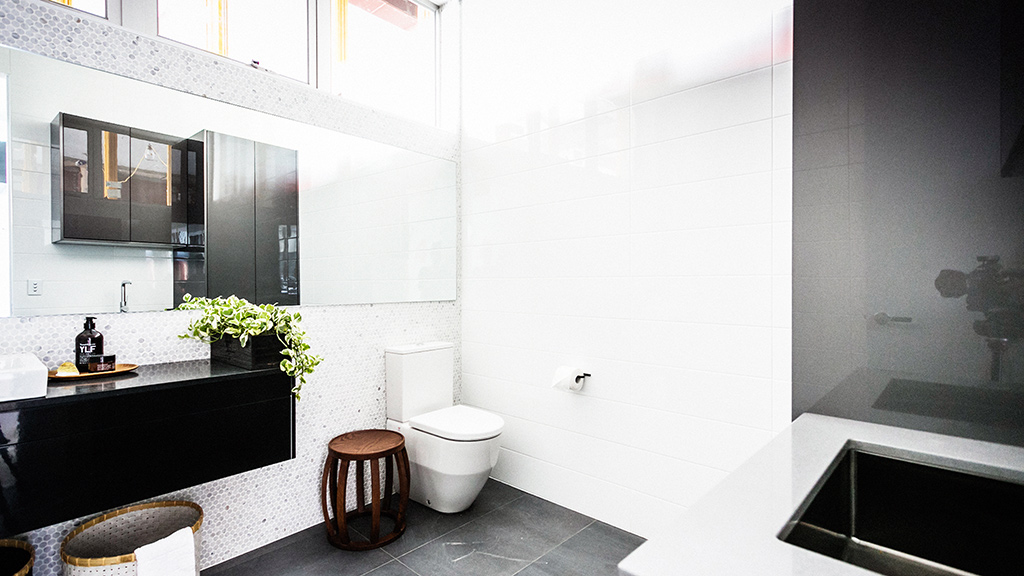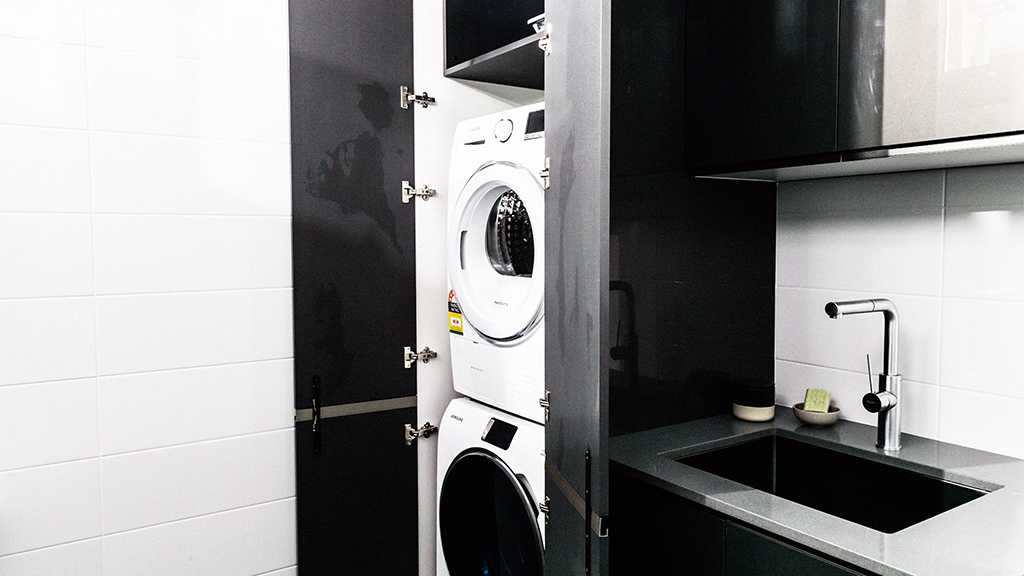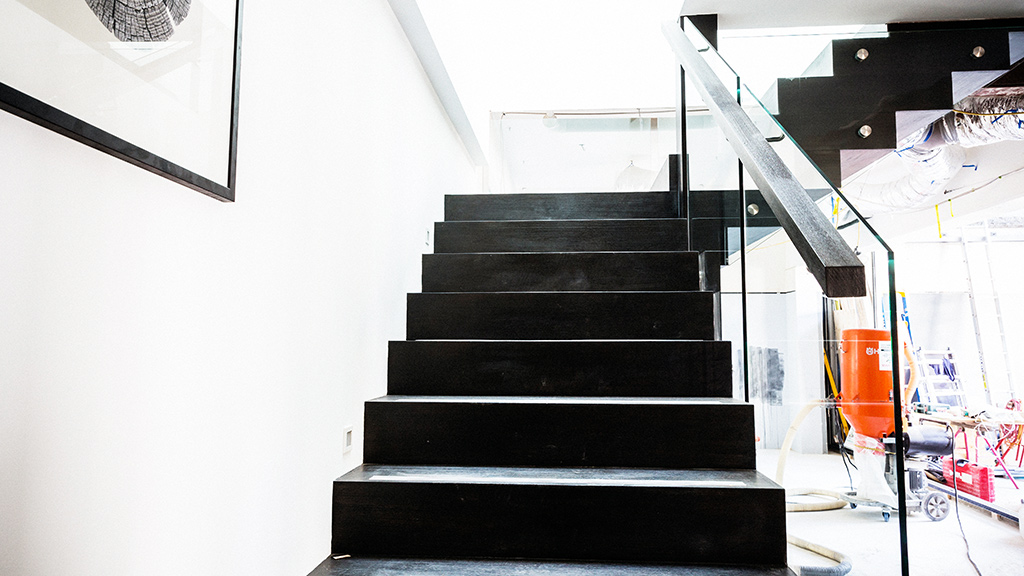 Another week done and dusted. Big week next week…massive in fact! A room that can make or break these apartments. It's kitchen week. I am sure it is going to be a beauty!!
Have fun!