Bumper Block reveal review
I've been a slacker with my reviews of The Block in the last couple of weeks. To be honest I haven't had a great deal of time to watch the show and I mainly tape it so I can fast forward all the crap, the politics and stupidity and get to the good stuff – reveal time!
The Blockheads finished off their apartments the other week with the delivery of their terraces. I have to say that in my opinion the terraces were really not that crash hot. With such amazing spaces I expected more and I just felt really underwhelmed by them.
Darren and Dee
With the smallest space of all, the double D's made the most of the space with built in seating. It was styled beautifully and I liked the idea of the hanging baskets. I just felt that it didn't feel high end enough for these apartments. I think if you are spending the money that the buyers will be, you would want to see a built in BBQ kitchen for example. They also added in a little Juliet balcony off the master bedroom which was a nice touch.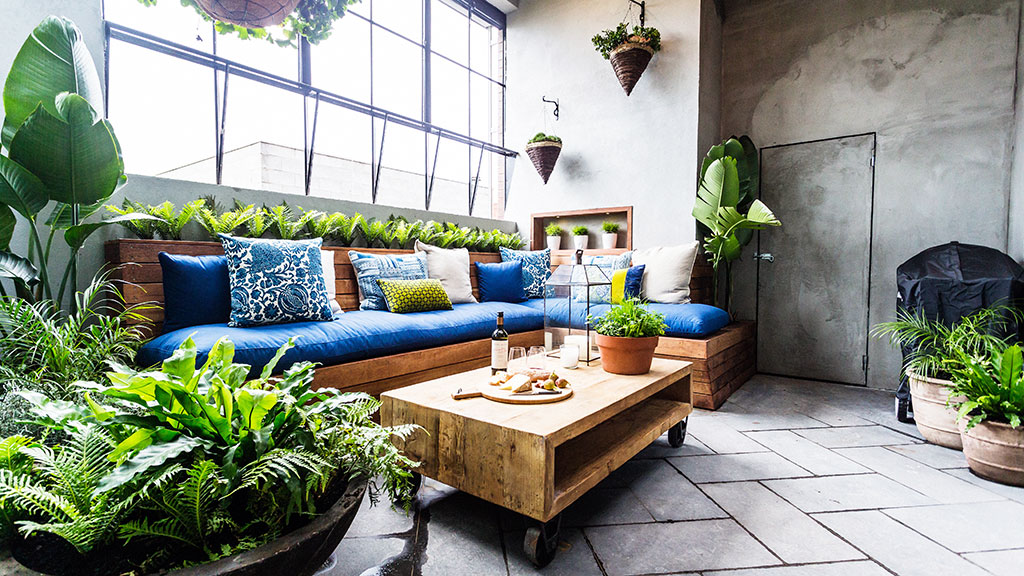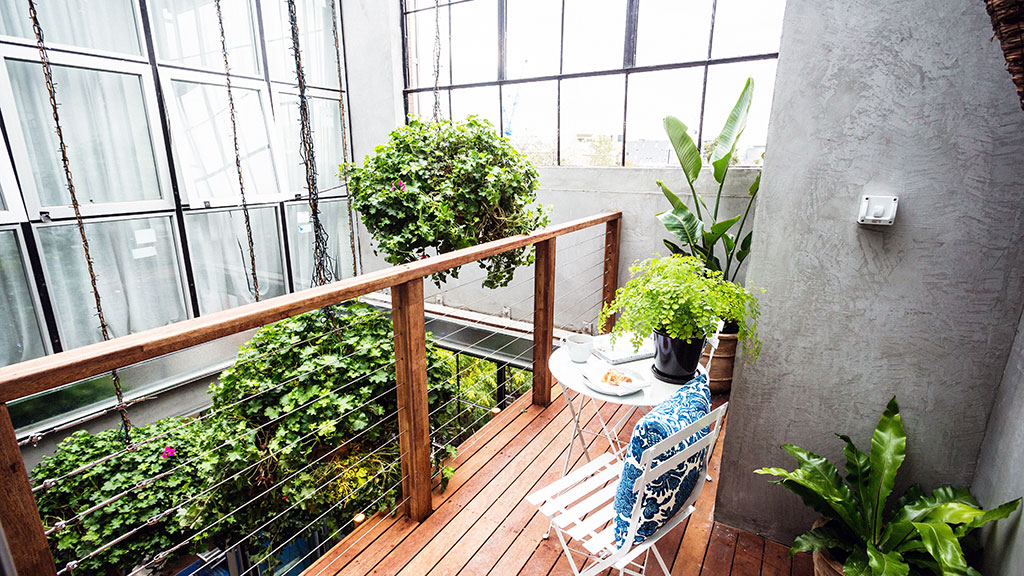 Chris and Jenna
You know when you see one of those unused and unloved terraces in apartments? Well this is how Chris and Jenna's terrace felt. Obviously which such big spaces they couldn't finish on time (yet not unlike almost every other room delivery!). Such massive space and it just feels wasted. Their show stopper was their secret roof top terrace however it should be called "no show" as aside from a TV that is exposed to the elements, there wasn't much more there.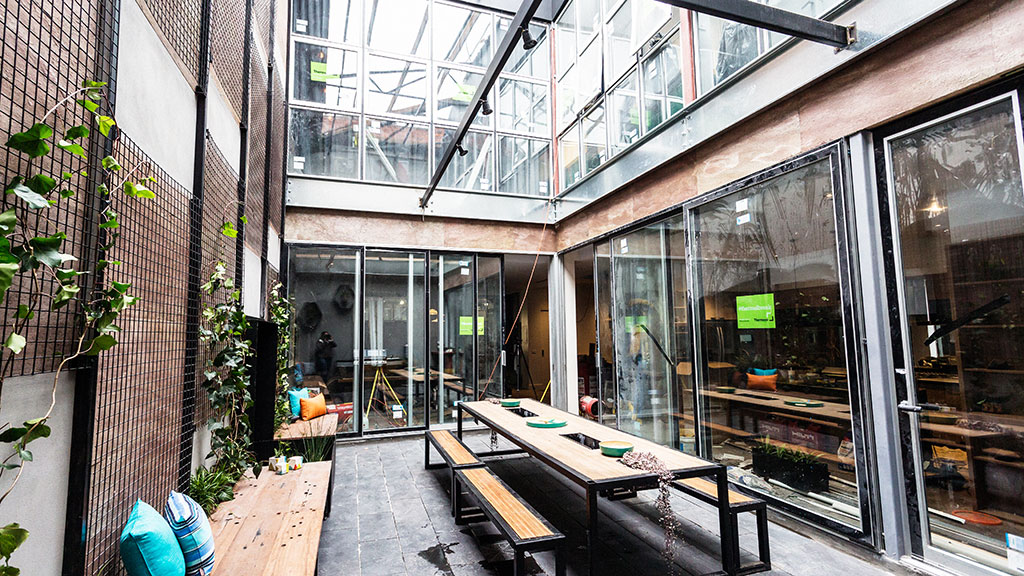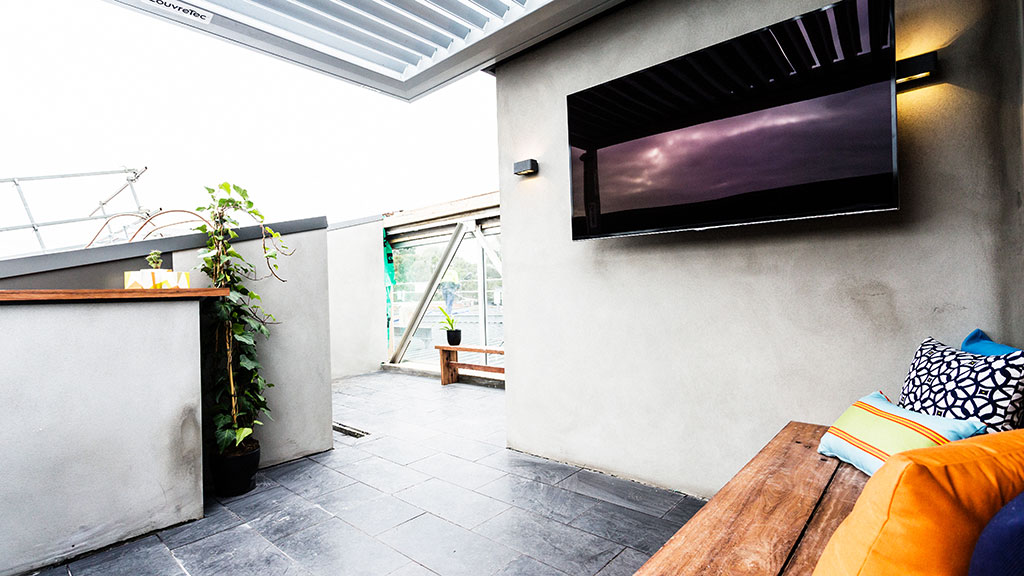 Simon and Shannon
What were they thinking? I feel like I am going to see a trapeze artist walking across the ceiling with all the ropes they have everywhere that are suspending all those pot plants…why?!?!? I feel like I am in an office cafeteria with the rest of the styling. I do like the bar table so you can sit and look out onto the street.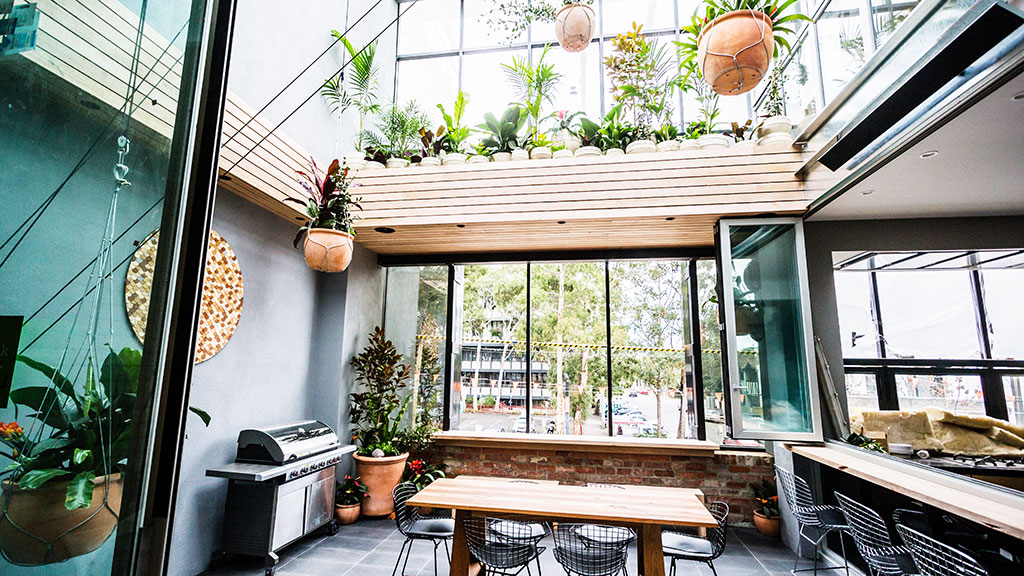 Michael and Carlene
These guys were ripped off by coming second. A great space with both open and covered areas, I feel like this couple delivered an amazing outdoor room that compliments their apartment. The timber and the brick work look amazing. They then topped it off with one of the best drying areas I have seen on The Block so far. My fav for the week.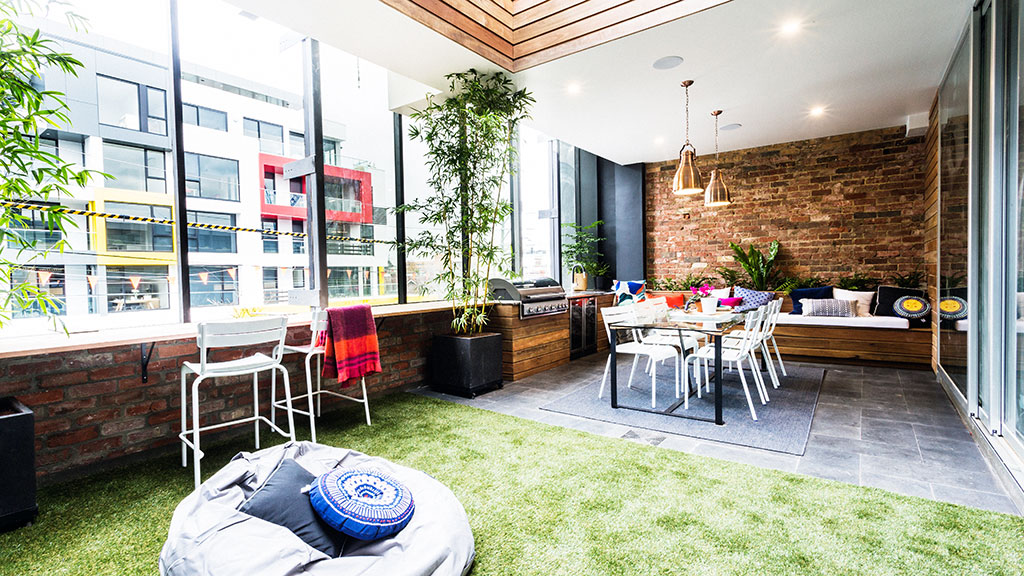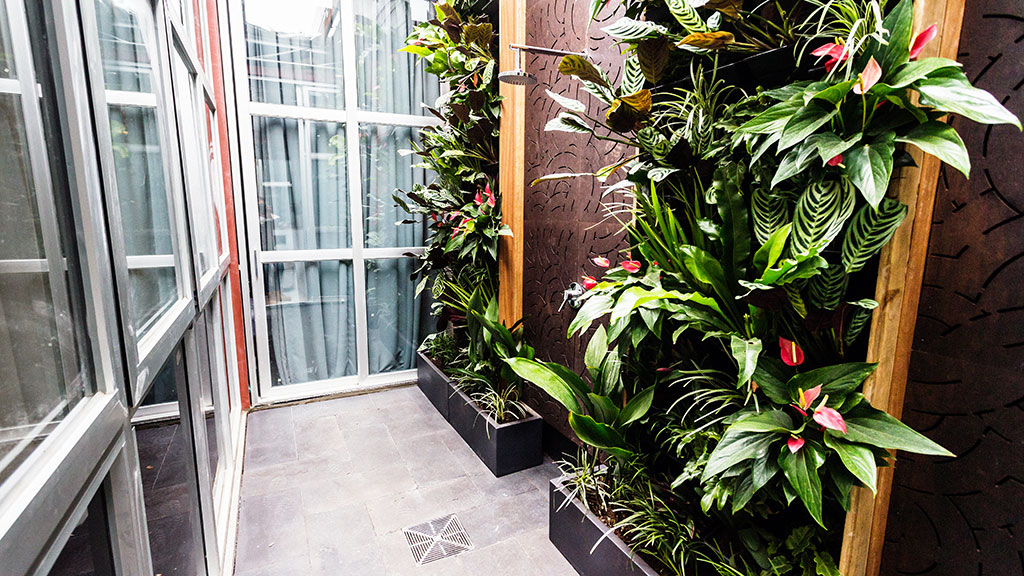 Max and Karstan
Highlighting the height of the space, this couple went with a vertical garden. A small space but I felt like they could have made more of the space.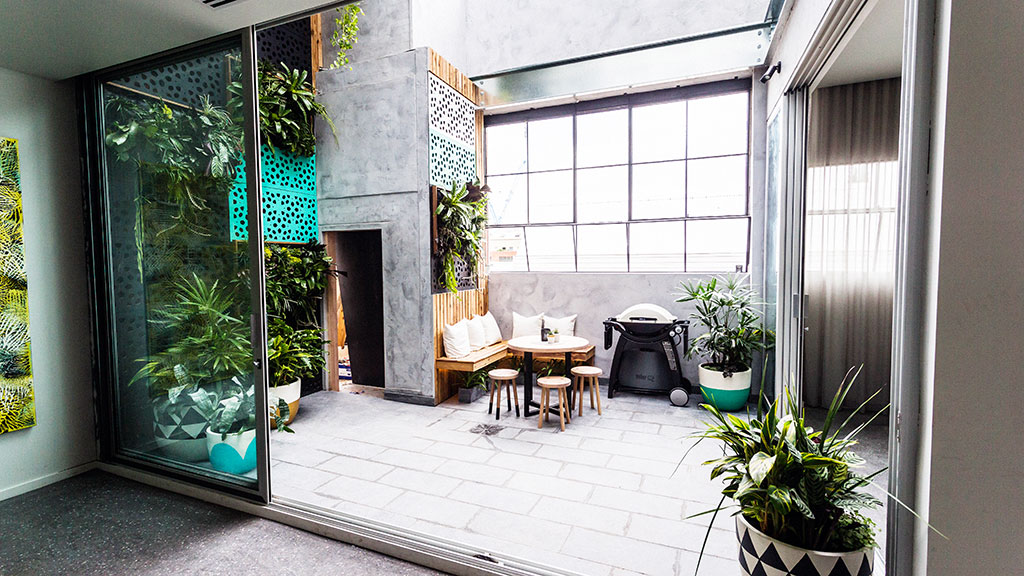 Then you would think that the couples would be packing their bags and heading home now that they are finished right? Wrong! There is a 6th apartment that needs to be done over the next 2 weeks and the teams need to work together so it cohesively flows. These guys work together?!?!
Max and Karstan
No bedhead? It just doesn't feel high end enough without a bedhead. As a master room, I don't find this room grown up enough, particularly with the choice of artwork. They redeemed themselves with the wardrobe though – great use of space.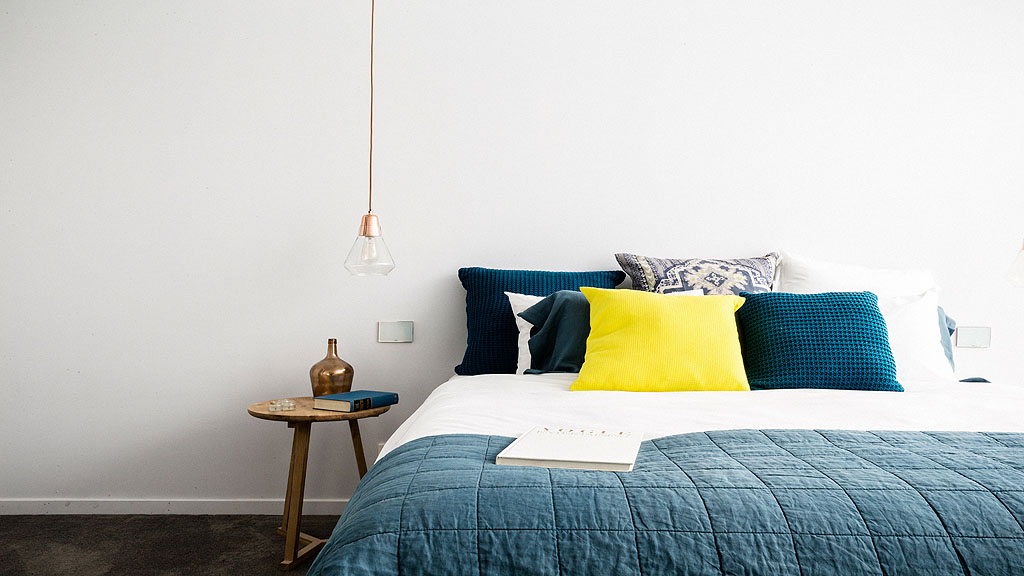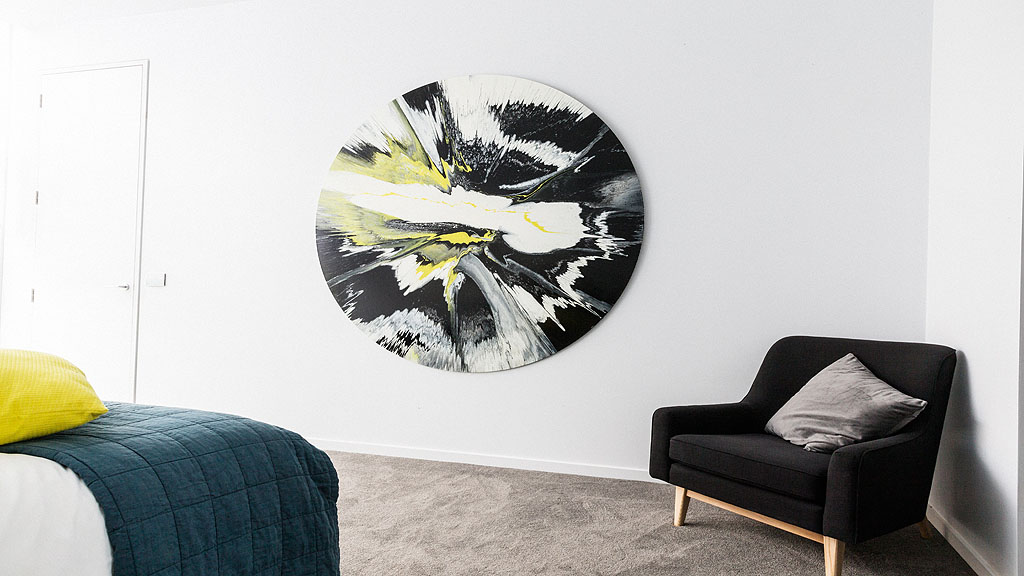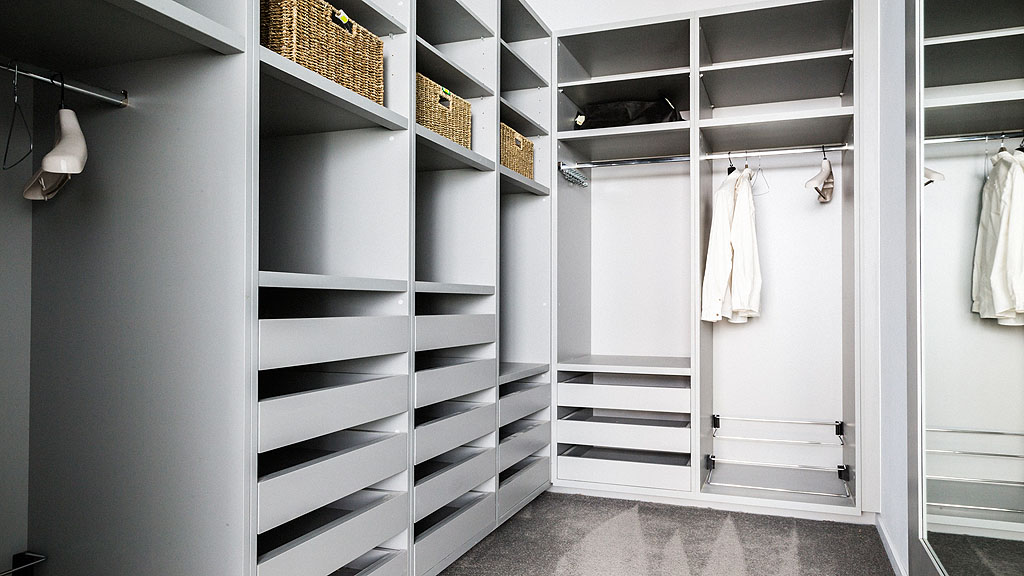 Simon and Shannon
The wackiest idea I have ever seen…tiling on a diagonal! But it kinda works!! A lovely space. I like the use of the timber.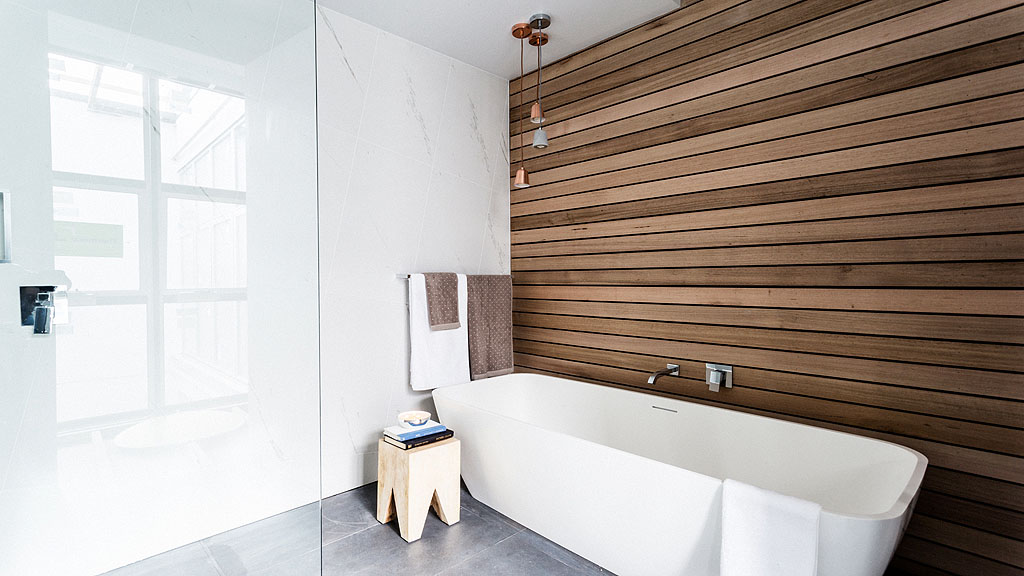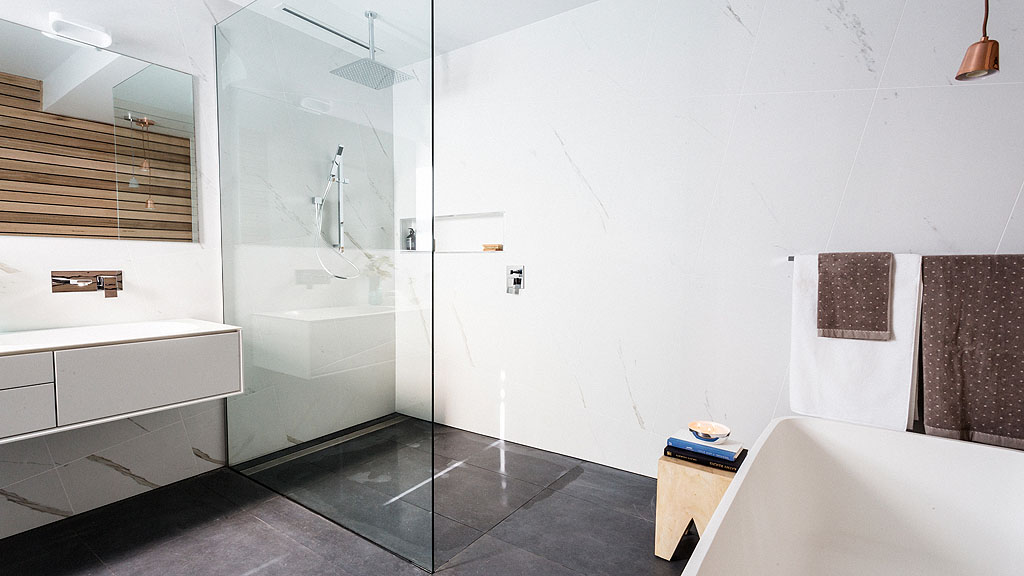 Chris and Jenna
A very blah space. The textured wall just isnt doing it for me and I would have liked to see a bedhead. There was supposed to be a water until going in the room so the couple built the wall where they have to compensate for that. However it was decided to not put the water unit in and they decided not to move the wall. The short of the long is that those doors you think you can walk into you actually cant. And behind that wall is a wardrobe that spans the length of the room. Bad decision guys!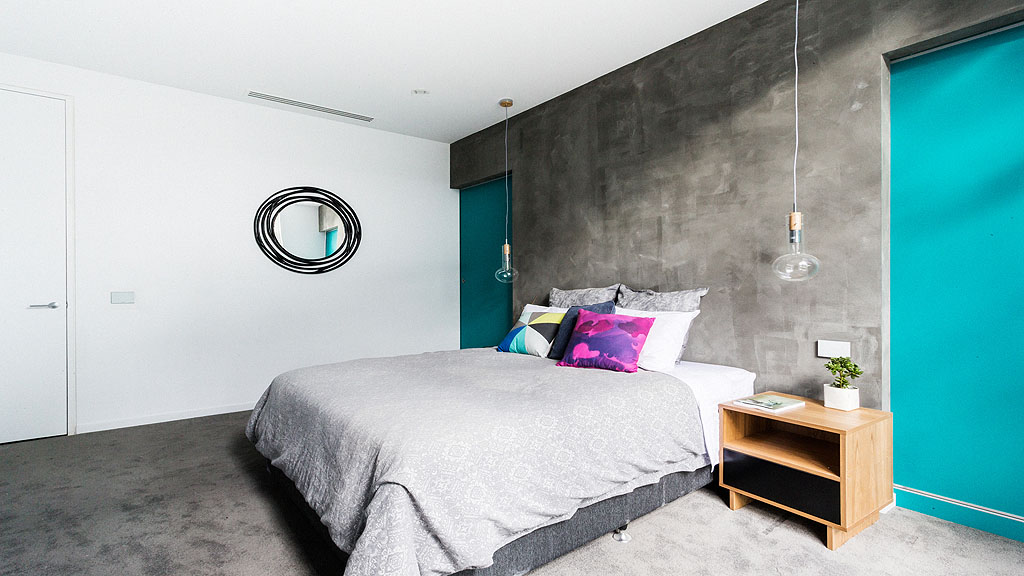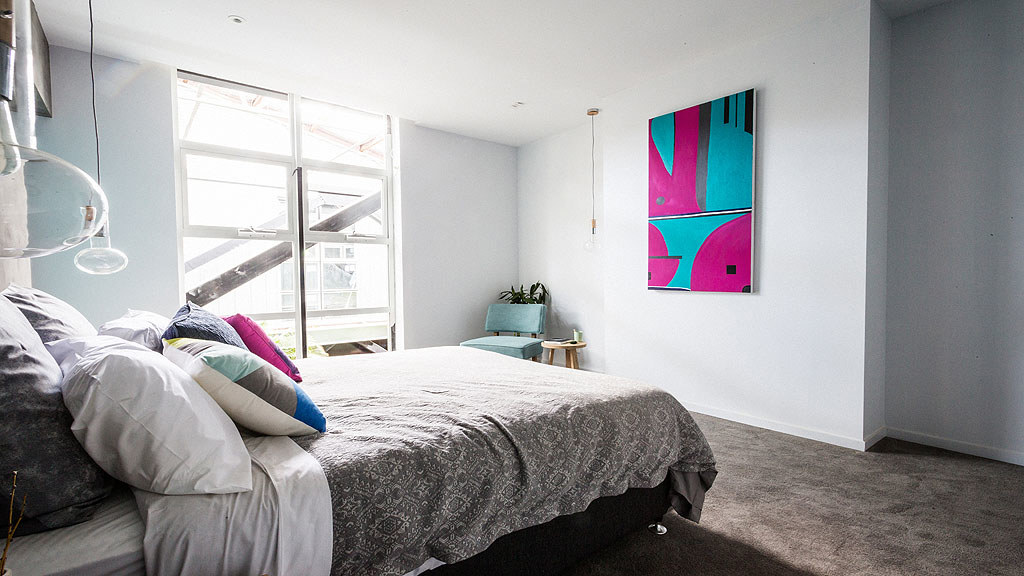 Michael and Karlene
Quirky is what I think when I look at this room. It's not my style but I think they have paid a lot attention to detail. For example, the wood and leather button look handles in the walk in robe and the button artwork.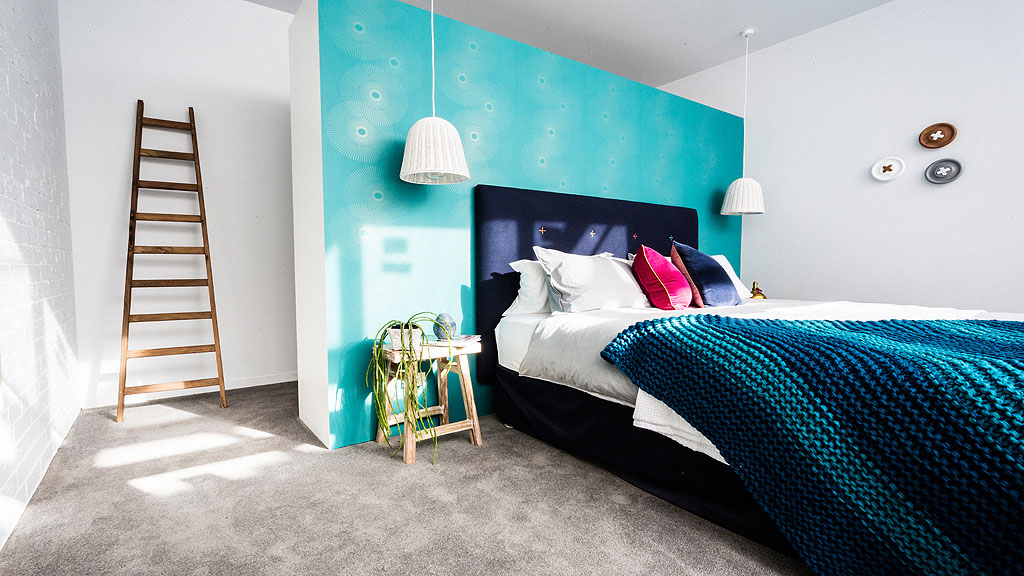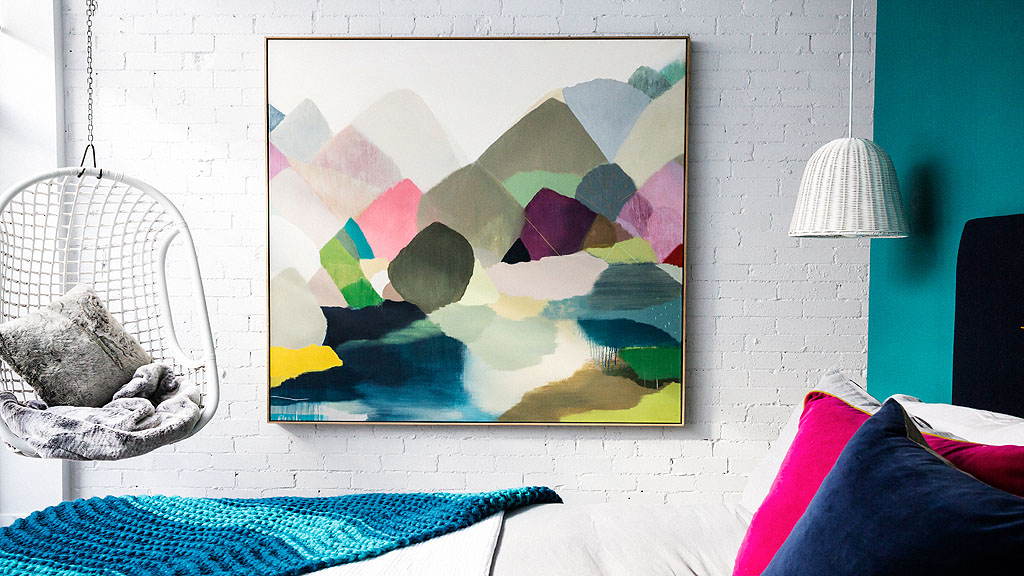 Darren and Dee
These guys did a great job with such a small space. I love their tile choices and the fact that they managed to get a double shower in. I also thought they had some great ideas with things like their "willy light" next to the toilet and the LED lighting in the shower niche. The bamboo vanity feels wrong for me though. I think I would have liked to have seen an all white or maybe even the timber colour that was used in the main bathroom so it feels cohesive.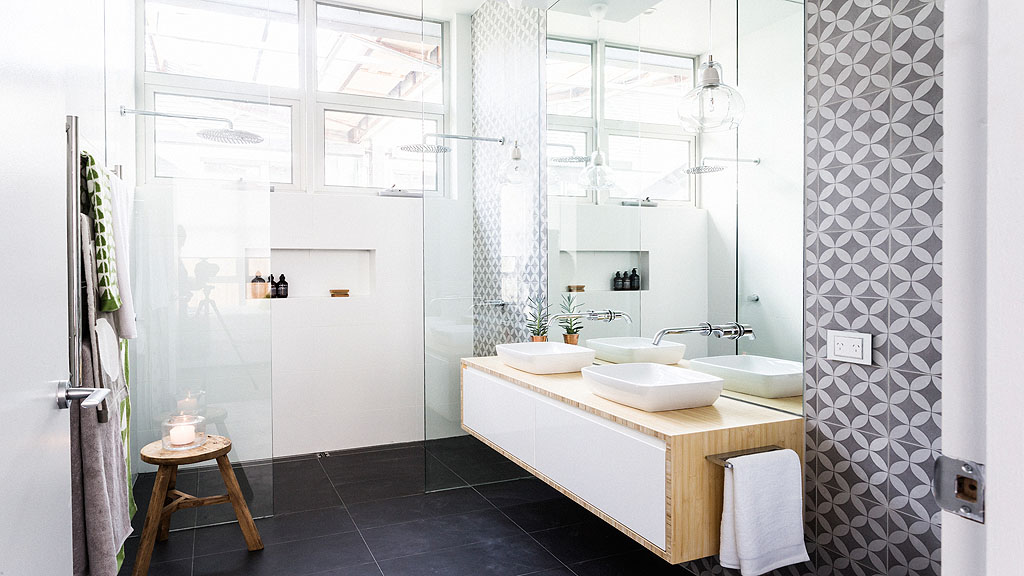 Last reveal to come this week with the big finale. I wonder who will win?
Have fun!