My favourite week on The Block has to be kitchen week. It's always exciting to see this area of the abode and they just keep getting better every year. And the scores from the judges demonstrated that with most teams getting very high scores. So let's jump in and see what was delivered:
Simon and Shannon
The brother's had a horror week this week with trades working over the top of each other, sink cut out incorrect in their stone bench. Plus add to that the original misreading of their plans where they didn't realise they had that beautiful window so ordered top cupboards to go along that wall. Can you believe they actually built a wall to go ahead with that plan before realising their stupidity?!? They didn't think they would deliver a kitchen this week but they did it and came a tie for first place so that is an achievement. As I say each week, their style really isn't my thing. But having said that, I think their layout is quite unique and something I have never seen before.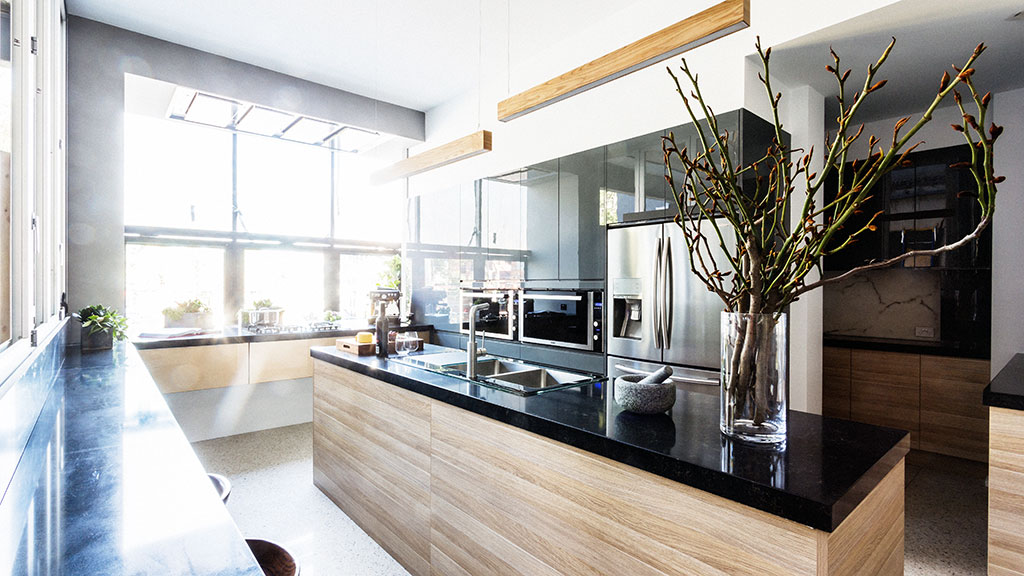 Darren and Dee
My favourite style so how could I not love this kitchen. Yes it has its faults – the drawer hits the fridge and cant fully open and the study nook height has issues. But I love the marble, love the light fixtures, the colour of the cabinetry and best of all that parquetry floor (drool!!). My only negatives would be the stools as I find them to modern for my style and also I prefer an island bench that you can walk all the way around.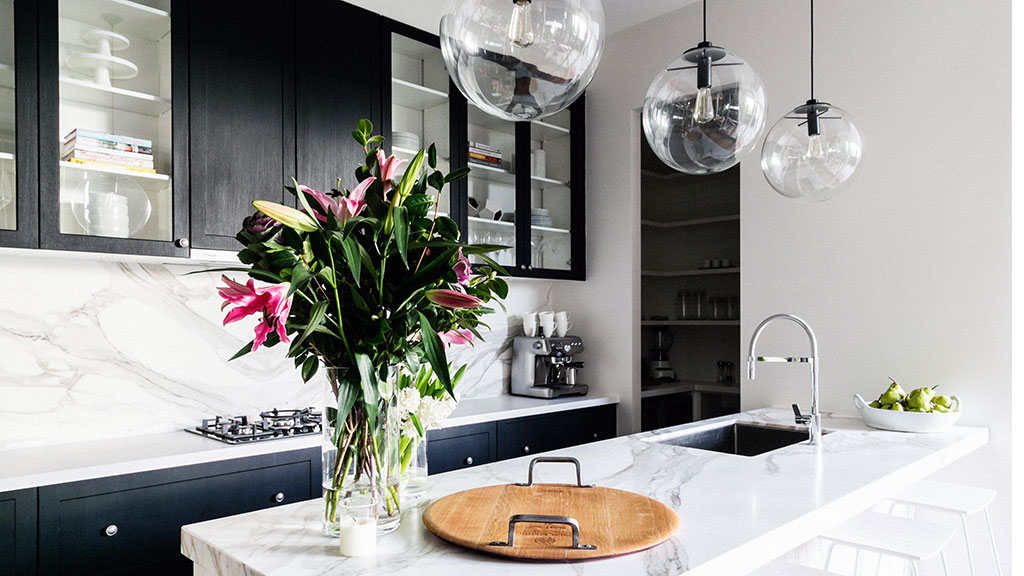 Michael and Carlene
Joint winners with the boys this week, the judges couldn't fault this kitchen. Although not my style, I think they did an amazing job. My favourite element was the pantry. To me the kitchen feels very dark so I am interested to see how it plays with the adjoining spaces this week.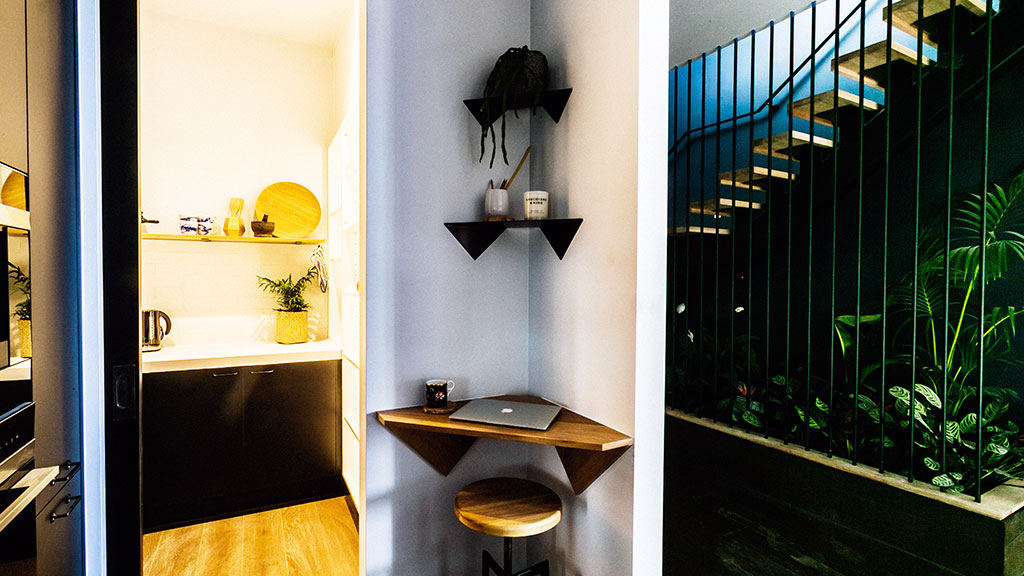 Chris and Jenna
My second favourite kitchen this week…it just feels like this kitchen wants to hug you! I think these guys should have won. I love the timber look, the hidden pantry and although I wasn't a fan of the copper sinks, they do look lovely…although I wonder if they will easily date. Their upholstered stools were lovely too. Although I couldn't find a pic of their bar to show you, it was lovely but I agree that it might have been a bit big. I know this couple have a long term vision and some of the things the judges have criticized them for, such as not delivering a study so they can create the stair hall, will pan out in the end when they put those elements in other areas of their apartment. Watch this space I say!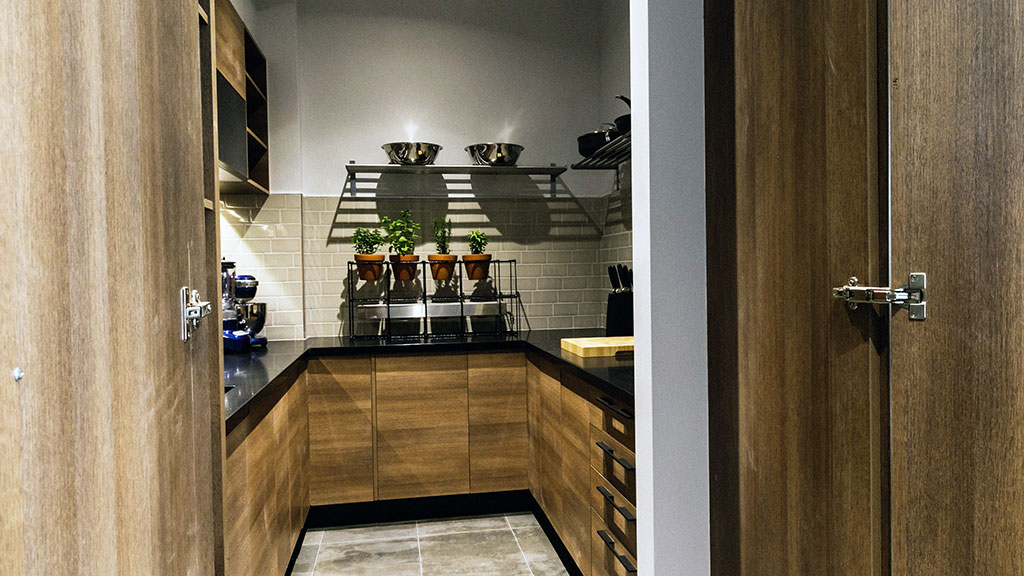 Max and Karstan
A very large kitchen with a lot of wow factor. However the judges found it to clinical and I tend to agree. It lacks texture and warmth. A pantry to me is usually open shelves so I found the doors a bit over the top. The TV in the kitchen is an odd choice considering the room that adjoins this will be an open plan lounge and dining so does that mean you can watch two shows at once like a tennis match?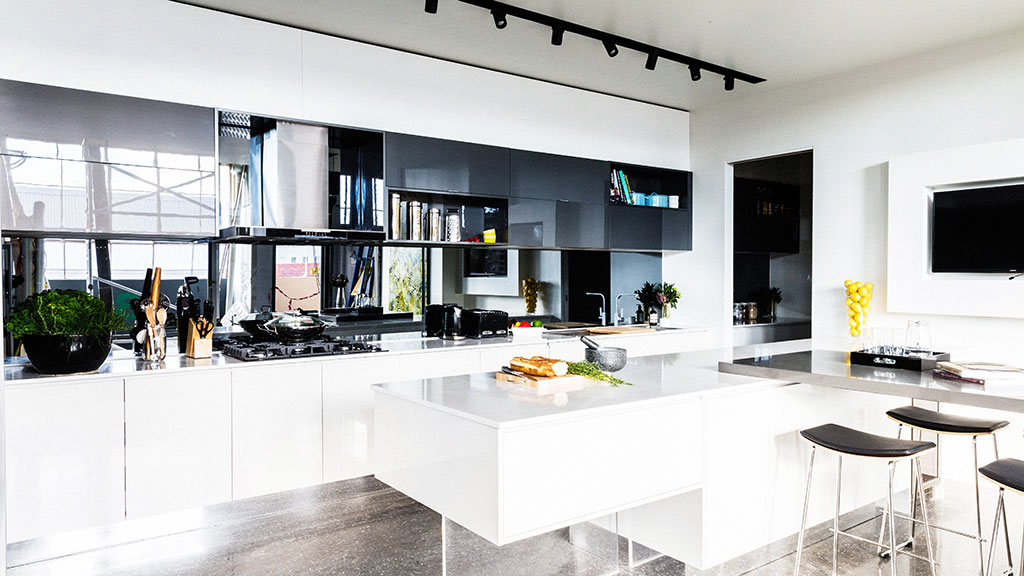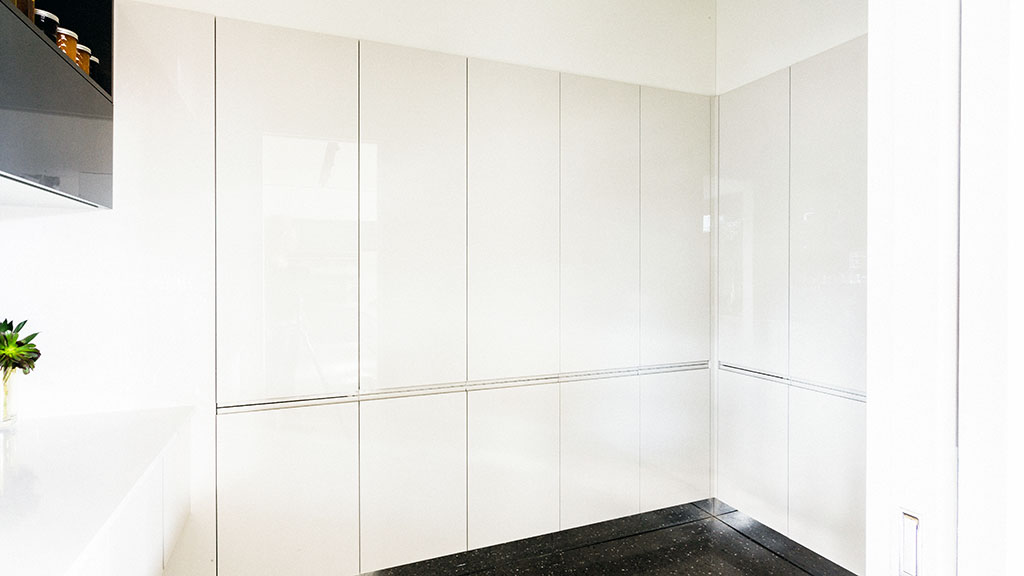 Another week done. Next week is the living and dining areas so will be interesting to see how they add to the apartment.
Have fun!