This week it is living and dining week on The Block. Let's jump in and check them out…
Michael and Carlene
This week's winners impressed the judges with there living and dining space this week. This is a room I both like and dislike. I love a good bookshelf and this was gorgeous, beautifully styled as well. But if I was watching TV I would feel distracted by all the stuff around it. Having said that, I think it is a very comfortable looking room. These guys were stuck in terms of how to fit a decent dining table into this space with the placement of their kitchen. Their use of a table extension that could be placed elsewhere and pulled in as needed was brilliant. The exposed wall looks amazing but the light was a bit too disco looking for my liking.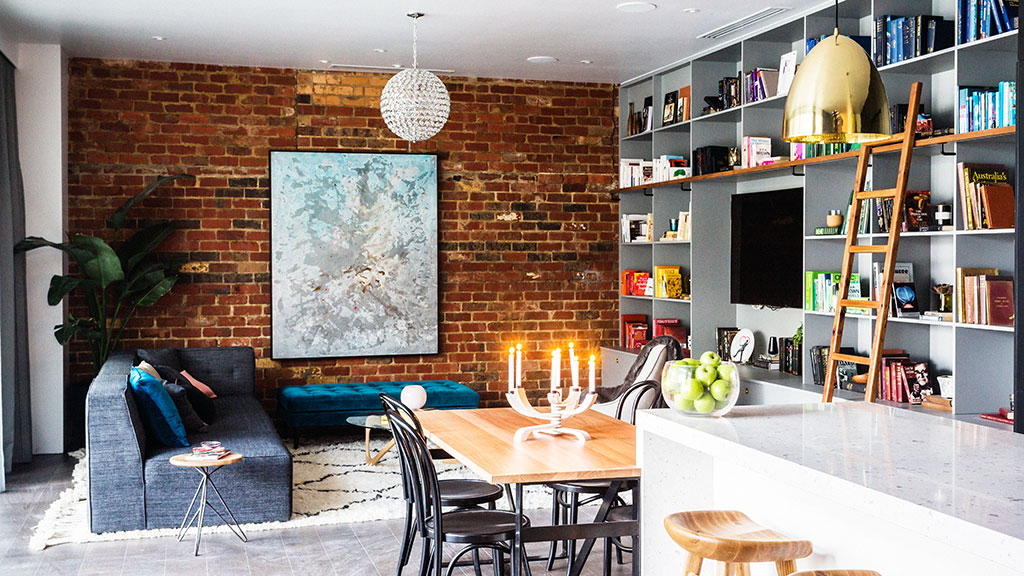 Shannon and Simon
Not the judges favourite room this week…and not mine either. The judges felt it was looked cheap. I think the installation of an indoor washing line was very cheap (for those that didn't see the show, its the 3 black things on the beautiful panelled wall. Would this not have been better on the terrace?!? I wasn't a fan of their nib wall either, felt it closed off the space.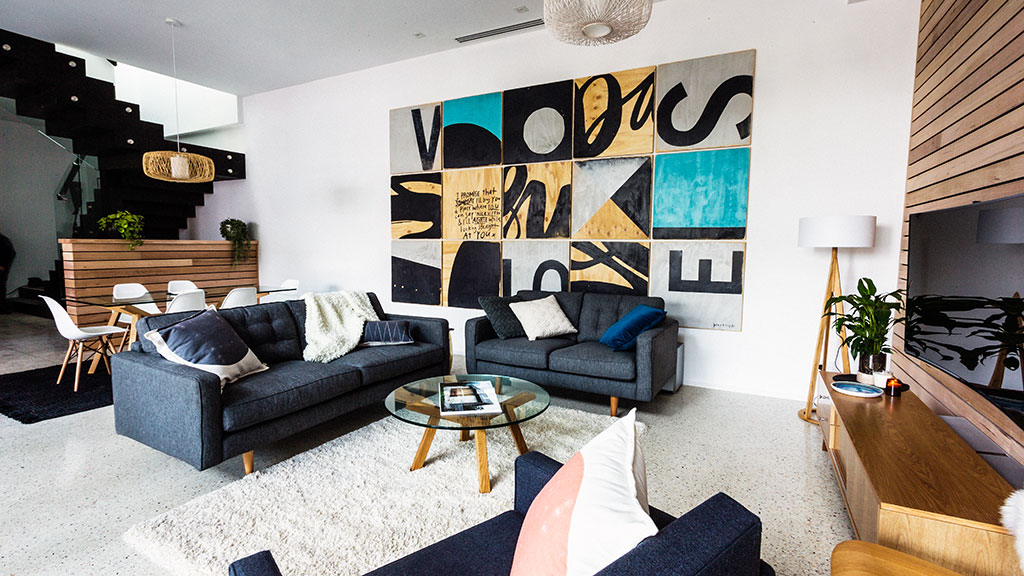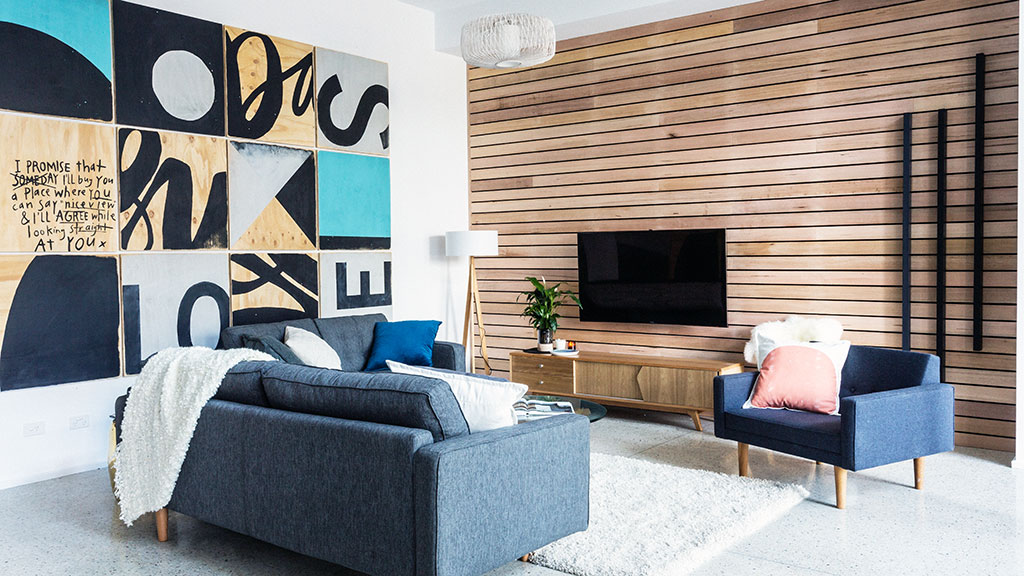 Chris and Jenna
I feel sorry for this couple. It's like they are just not getting it. I don't understand how they could be a 30/30 for their main bathroom and get everything else so wrong. There lounge and dining space has got to be one of the worst I have ever seen on The Block. They finally added in that study that the judges have been harping on was missing albeit to minimal fanfare.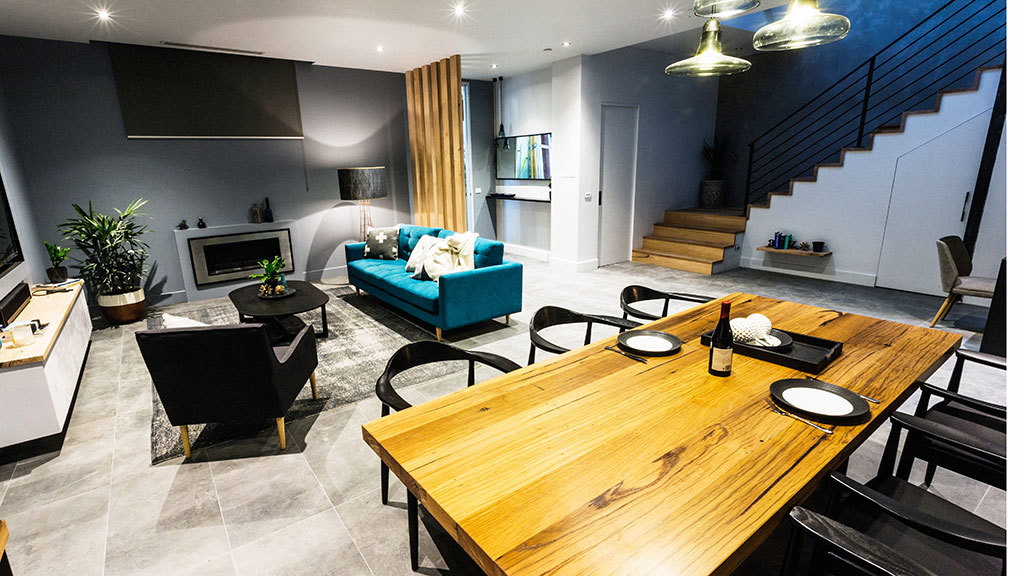 Max and Karstan
These peeps delivered my favourite room this week. So many unique ideas. The concrete table was amazing, the use of the curtains to soften the room, the mirror in the little wall at the entry and my absolute favourite thing…those lights over the dining table. The judges loved it as well and I was surprised that they didn't take out the win this week.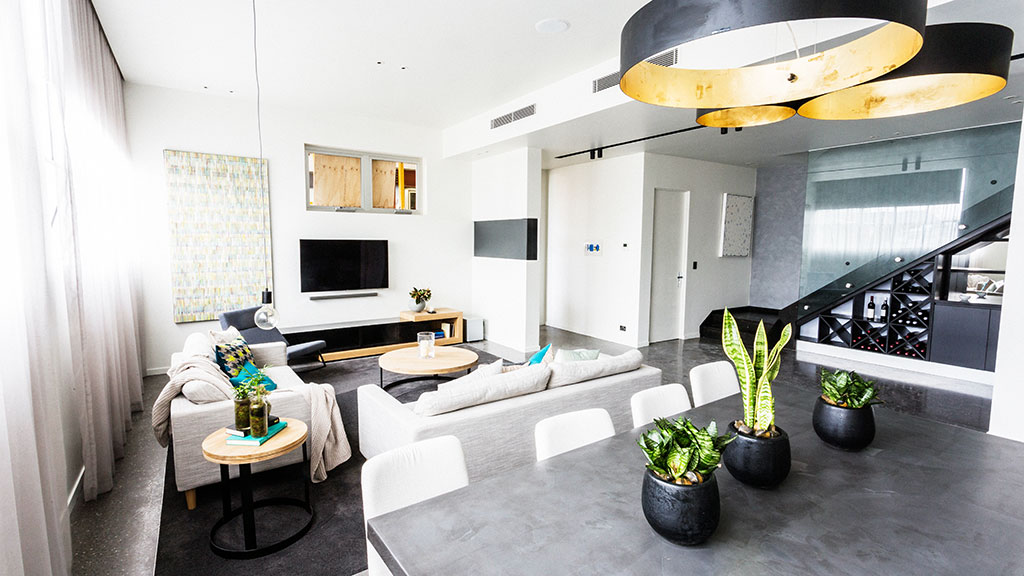 Darren and Dee
I was busting at the seam waiting to see what these guys did this week and I was left disappointed. It just felt like a room from a different apartment. Where was their style that I love so much?!? Aside from the wall behind the TV and the custom unit, I felt like I had walked into someone else's apartment. It just felt mismatched. The judges agreed that it felt like they had saved all their ideas till last and tried to fit them all in.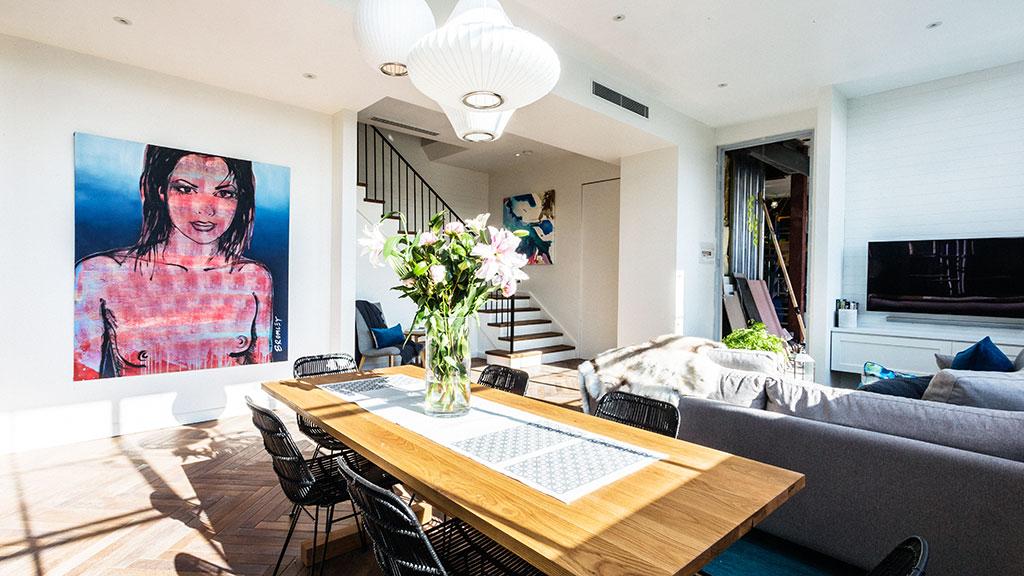 Next week is ensuite week. Looking forward to seeing what is in store.
Have fun,