Twice as bad on the Block
Now that the couples have settled in on The Block – wham! Here take two rooms and deliver them in a week!
You know every week I watch the first couple of episodes for the week which have the couples standing around, thinking about what needs to be done and a gazillion hold ups. Most weeks you think there is no way they are going to meet the deadline. Then come Sunday night, everyone seems to be suddenly finished and I am left feeling like I have missed an episode.
This week had to be tough going and with staircases needing to be cut out, there was no end to those holdups. Let's dig in and check out the goods for the week:
Michael and Carlene
These guys have a certain style. They are certainly using a lot of brass accents (which Darren Palmer says is very now). I felt a little disappointed with their study, like it was missing something. There guest bedroom had warmth to it thanks to the exposed brick wall.
Chris and Jenna
I agree with the judges, I felt let down this week by what Chris and Jenna delivered. I think the highlight of the room for me was the bedhead with those gorgeous light fixtures. The rest just felt mewh. I know they got hammered about missing a study but I think their storage solution was a great idea…just feel like they could have potentially done more with that space if thought out better in advance.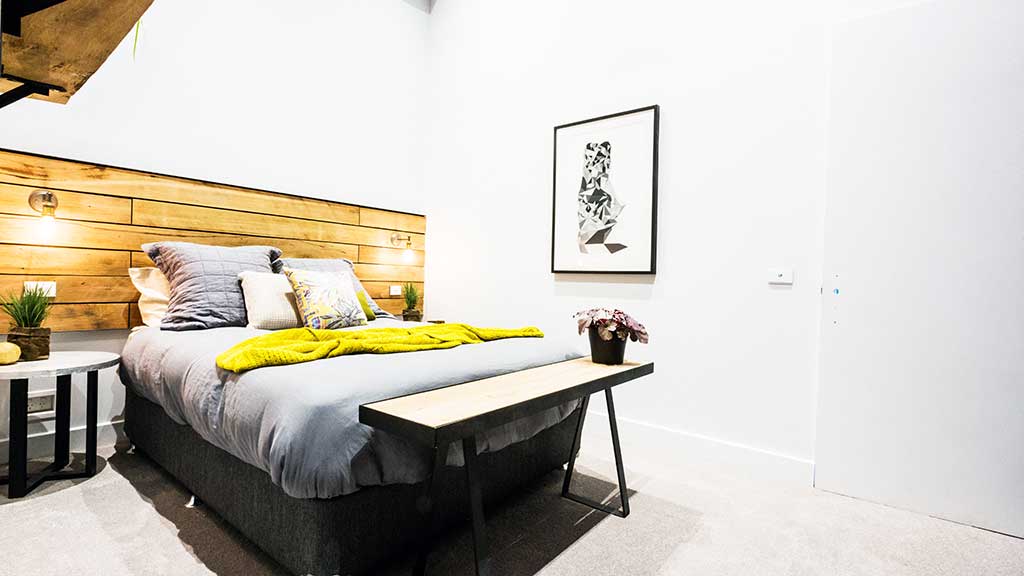 Max and Karstan
I like the style of these guys. I would have to say they are my second favourite couple this season. This week they seemed to cop some harsh feedback from the judges…perhaps a little unwarranted in my eyes but hey I am no interior design guru, just someone who appreciates it. This week I was wowed by their hall and it reminded me of a luxury hotel. Their study could have been a bit more enclosed and private with all that space to play with but it was simple and functional. Their chose of wall clock could have been a bit more adventurous and larger to fill that space. Their guest room felt a little stark aside from that stunning painting (OMG I sooo want it!!) with clever lighting idea.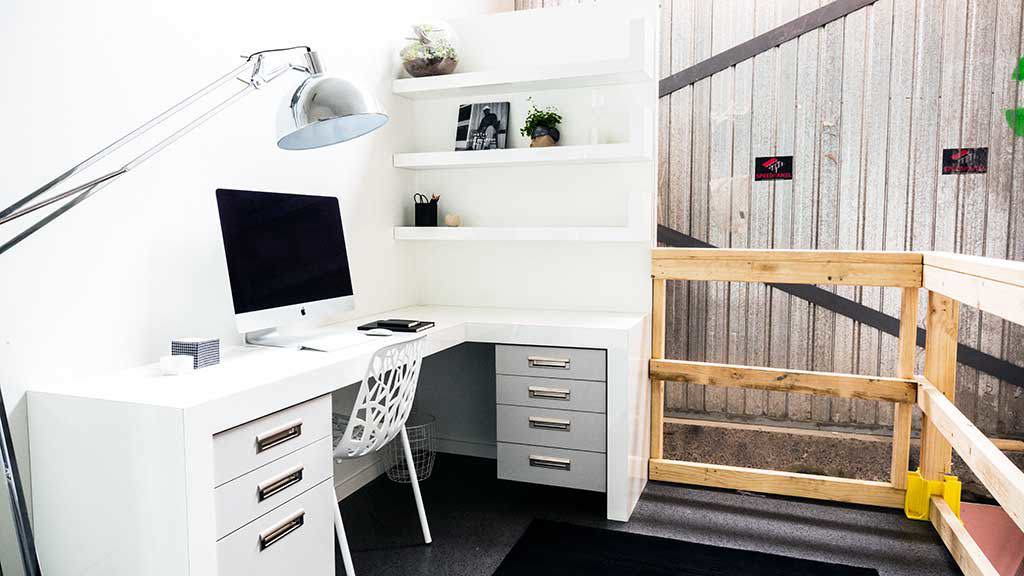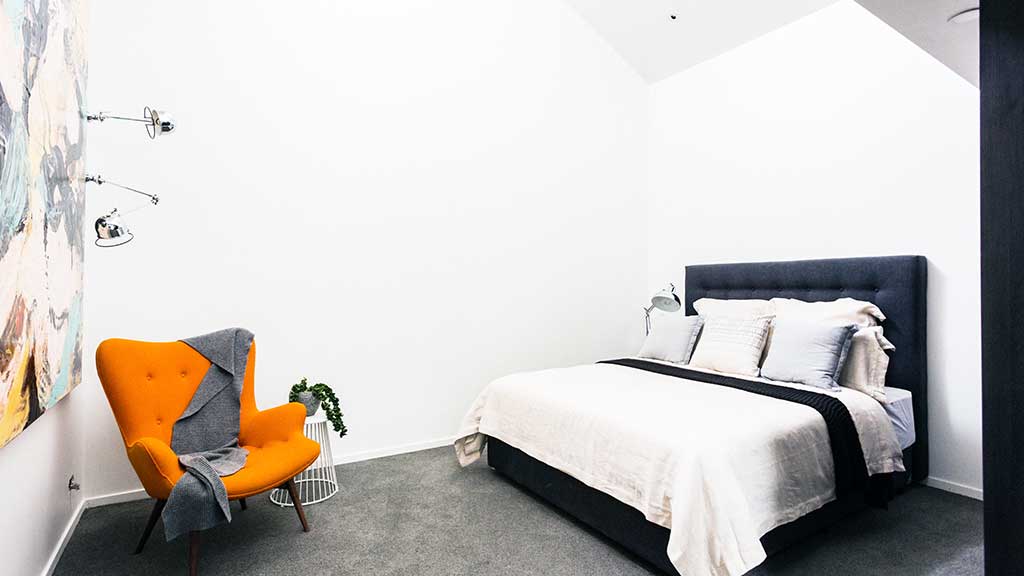 Shannon and Simon
At first glance I wasn't that impressed with the study but it grew on me. I think it has some warmth to it. I love what they did with the skylight, great idea! The guest room was nice, interesting ceilings and with the timber above the bed it looked great. I'm a big fan of orange (sorry…tangerine!).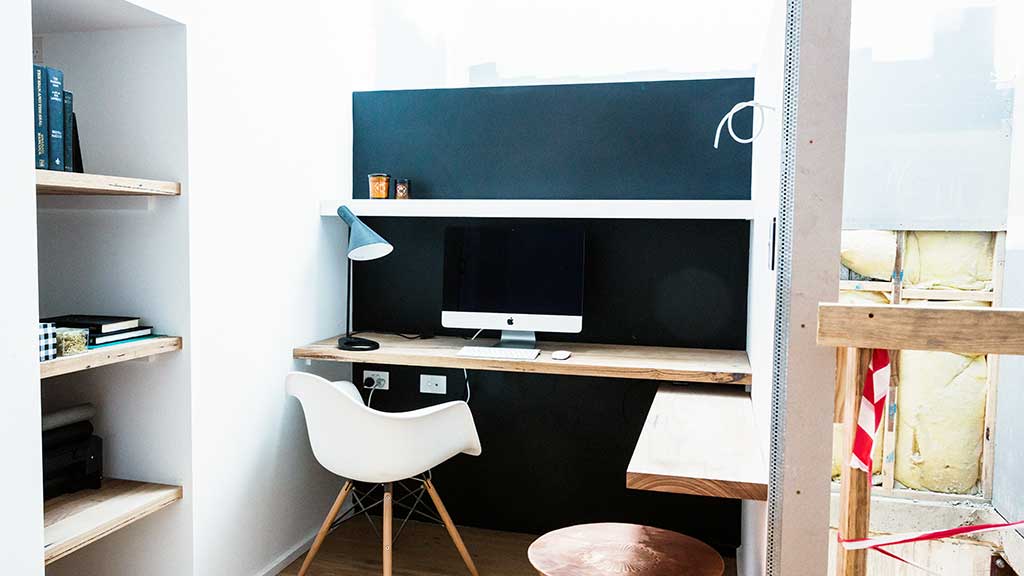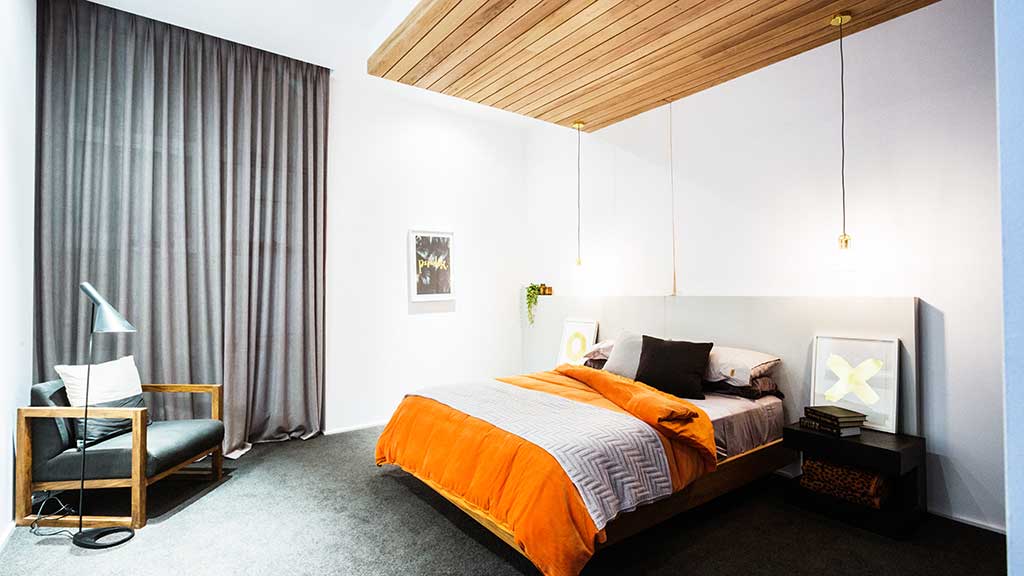 Darren and Dee
My favourite couple…I just love their style! Every time I see their rooms I smell an Abercrombie & Fitch store in my mind. Their use of space this week was well done. I loved their study, it just felt so cozy and well thought out. And the bedroom…what can I say…stunning! It felt like a boutique hotel. It always feels like the judges walk into their rooms and their voice lowers to whispers…such a calming effect.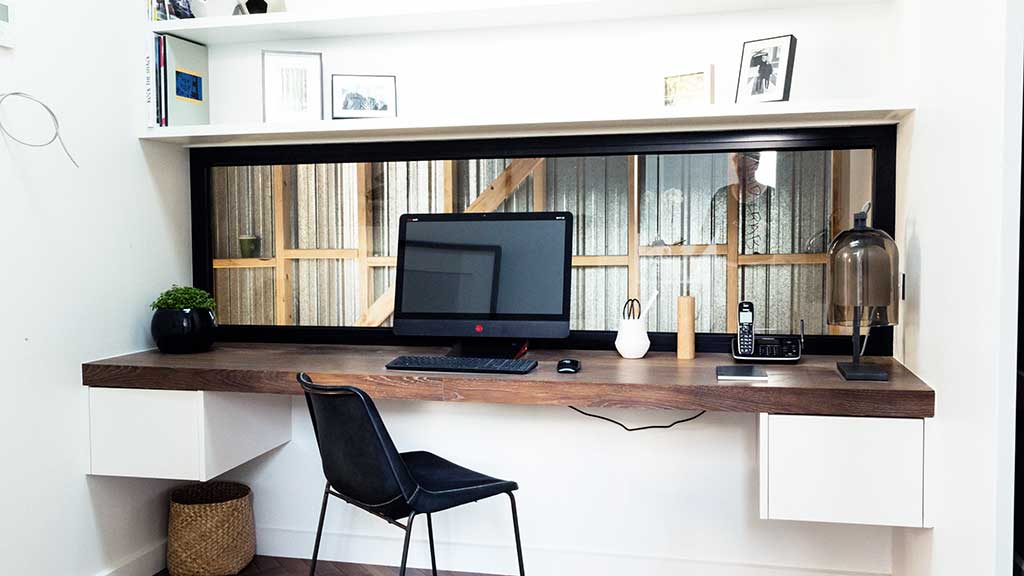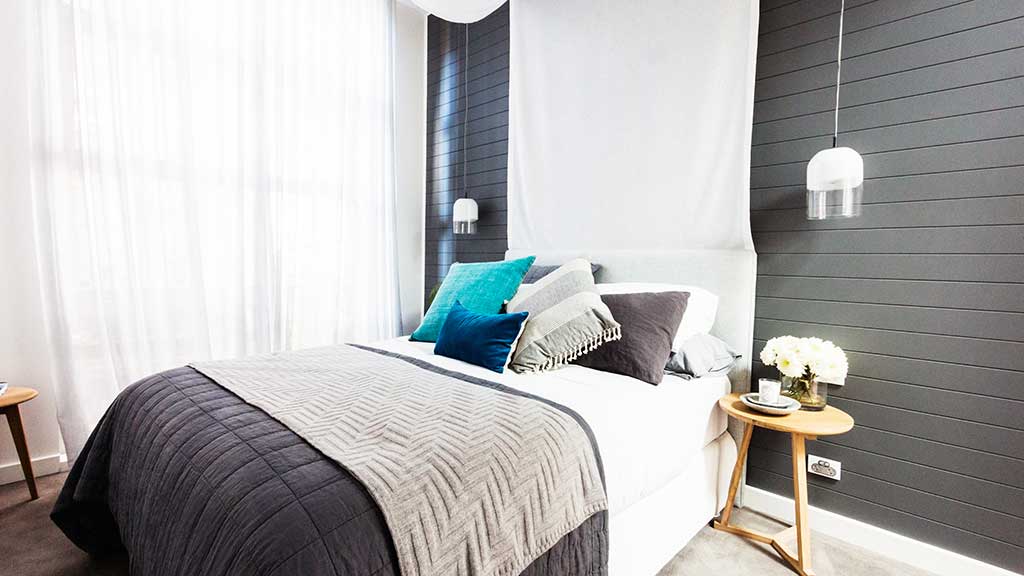 To be honest, what I have seen so far on The Block this year doesn't feel practical…at least for my life. I like to make more use of my bed side tables so these sort of stool looking tables they are all going for just don't cut it for me. And as someone who works from home, I need WAY more storage in the study. Where do you put the gazillion books you own?!? What about my files? Or at least a little storage for some stationary.
I can't wait to see what gets delivered this week – it's master bedroom time! Bring. It. On!
Have fun!
Source: Channel Nine